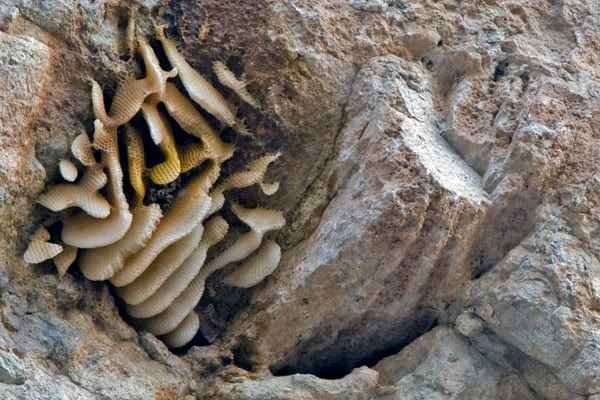 Brushing up on honey : the gatherers collect the nectar in their backpack, go back home, find a house bee to whom they will deliver the nectar which will be converted into honey and dropped into an open wax cell for storage.
Very few bees: where were they? Too cold, too early? Was the queen deceased? I was feeling a little bit sad when it was time to leave.

Histoire de se rafraîchir la mémoire au sujet du miel: les butineuses récoltent le nectar dans leur sac à dos, rentrent à la maison, trouvent une ouvrière disponible pour leur remettre le nectar qui sera ensuite ruminé, transformé en miel puis entreposé dans les alvéoles.
Très peu d'abeilles en vue ? Trop tôt, trop froid ? La reine était-elle morte ? Je suis repartie un peu triste.