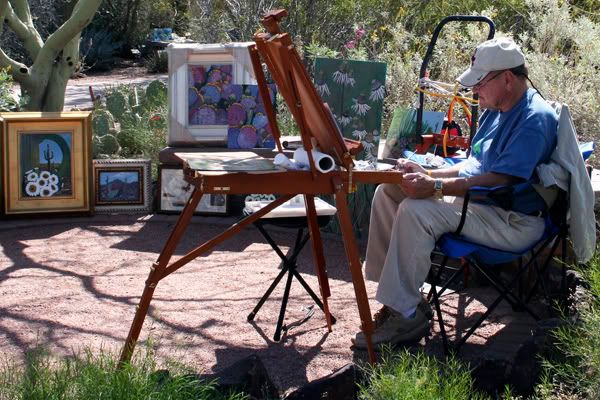 Phoenix
With a few friends we decided that, once a month, we would gather and try out something which has to do with art.
Right now we are water coloring but we are not close to this fellow's neither production nor equipment! Getting together once a month is already a challenge.
Avec quelques amis nous avons décidé de nous réunir une fois par mois et d'essayer quelque chose de nouveau qui a trait à l'art.
Pour l'instant nous approchons l'art de l'aquarelle mais nous sommes loin d'atteindre le rendement de ce collègue ou même de posséder un tel équipement. Nous réunir tous ensemble une fois par mois est déjà un défi ! J'ai encore du mal à employer le mot « challenge. »