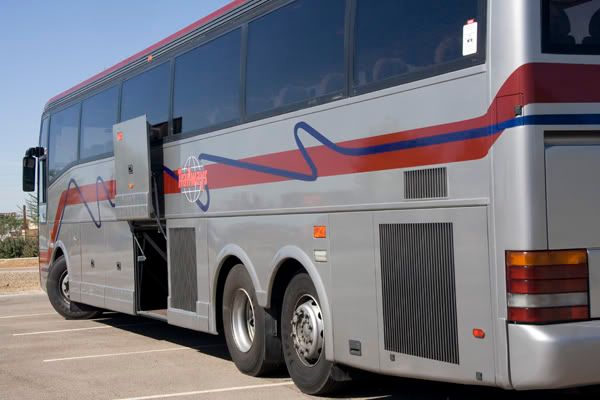 Chandler,


Le conducteur, je suppose que c'est le conducteur, se repose au frais dans la soute à bagages.

The driver, I am guessing so, is resting into the cool luggage area under the bus.
During this time the kids are playing in the shade.

Pendant ce temps les petits jouent à l'ombre.