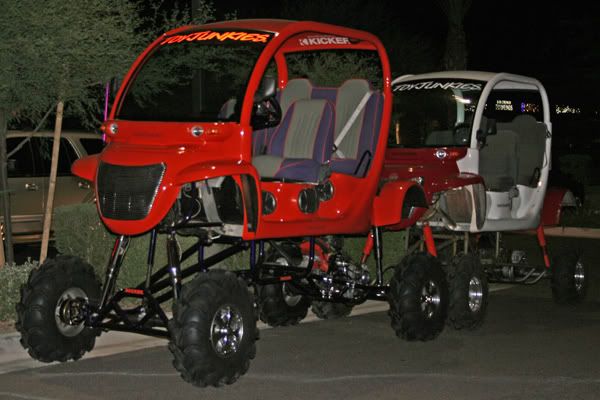 Chandler,


GEM stands for Global Electric Motorcars. We ran into these two customized cars in a parking lot in Chandler. We never saw them since. The original one is made by Chrysler.
What would you put in the trunk which is much smaller than the
Ford's one
presented last month?
GEM: Global Electric Motorcars. Nous sommes tombés sur ces deux modèles, fabriqués sur mesure par ToyJunkies, dans un parking à Chandler il y a quelques années. Une filiale de Chrysler produit l'original.
Que mettriez-vous dans le coffre qui est bien plus petit que celui de

la Ford

présentée le mois dernier ?