A few among 180 artists, selected by jury,from throughout the US and Canada:
Quelques-uns des 180 artistes, sélectionnés par un jury,des US et du Canada: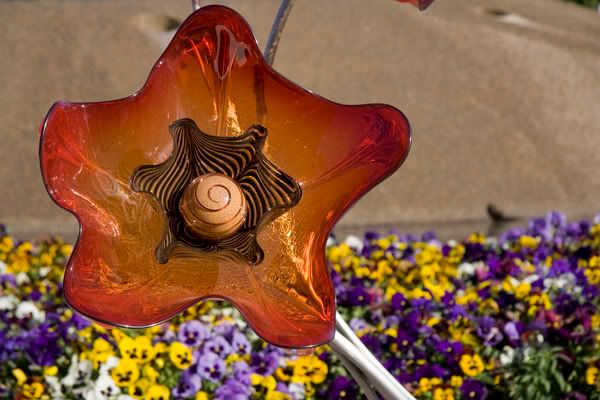 Andrew Madvin, a glass blower, student for a time at the Pilchuck Glass School which Chihuly co-founded. Small world!
Andrew Madvin, un souflfleur de verre, étudiant pour un temps au "Pilchuck Institute" que Chihuly aida à fonder. Que le monde est petit!

Gary Poon, Water color on Silk - "The command of the brush in my painting on silk fabric is derived directly frrom the practice of Chinese calligraphy."
Gary Poon, – Aquarelle sur soie - "La commande du pinceau dans ma peinture sur soie est directement dérivée de la pratique de la caligraphie chinoise."
Peter Karner
, (Hesperus, Colorado) a studio potter
Peter Karner
, (Hesperus, Colorado) un potier de studio (?)
Jim Budish, Sculptor/sculpteur.


Malen Pierson (Lewiston, Utah) Metal art/Art du métal - Recycled visions/Visions recyclées.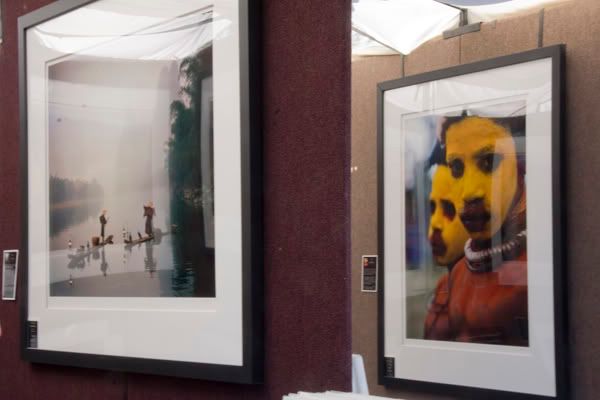 Lisa Kristine, Fine Art Photography/Photographe d'art.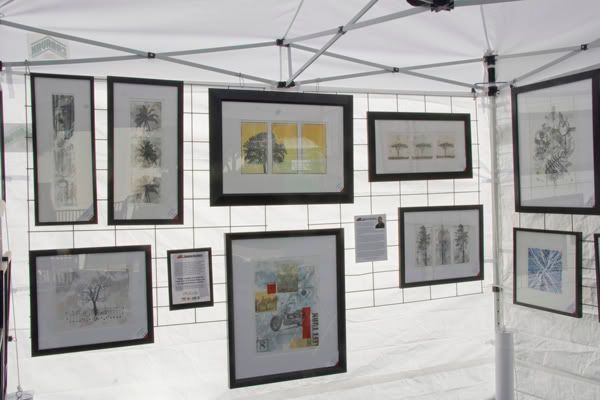 Cameron Kaseberg, (Redmond, Oregon) Photograph - Collage -