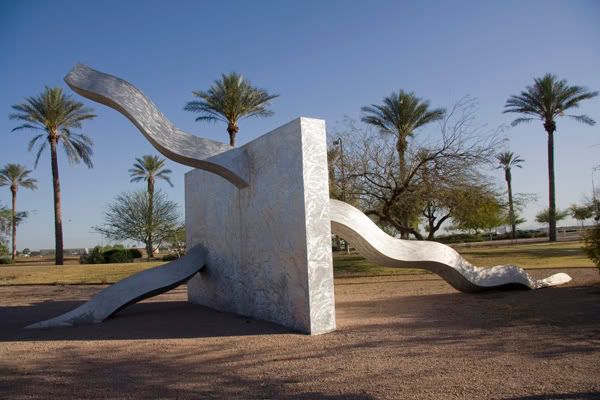 Chandler, 2009


An brushed aluminium sculpture (1985) by James O'Hara located near the Tumbleweed Tennis Center. I can't find anything about the sculptor. Two more of his sculptures can be found one in Flagstaff and another one in Tucson.
They have some style, no?

"Mur avec des vagues": une sculpture en aluminium brossé (1985) par James O'Hara. Elle se trouve près du Centre de tennis de Tumbleweed. Je ne trouve rien sur ce sculpteur. Deux autres de ses sculptures se trouvent l'une à Flagstaff et l'autre à Tucson.
Elles ont de l'allure non ?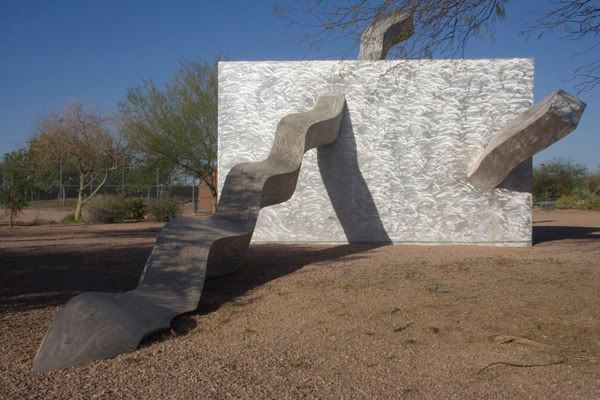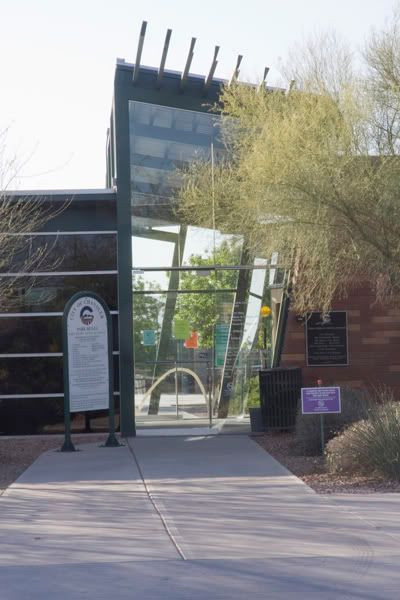 Tumbleweed Tennis Center