Arizona Av. & Washington Street - 2009 - Before...
Arizona Av. & Washington St - 2009 - During...
The new five-story City Hall, at a cost of $ 76 millions, will be ready in the fall of 2010,
Till then Chandler City Hall will continue to rent in an office center very close by.
I am hopingt that, because of the construction turmoil, it won't hurt too much the local merchants who are already having a hard time and I am hoping too that the budget deficit for next year won't hurt us… taxpayers.

La nouvelle mairie de cinq étages sera prête à l'automne 2010. Coût de l'opération : 76 millions de dollars.
En attendant la mairie continuera de louer des locaux tout près dans un centre de bureaux.
J'espère seulement qu'à cause de toute cette agitation, les commerces de proximité, que la crise a déjà touchés, ne subiront pas plus de dommages. J'espère également que le déficit budgétaire prévu pour l'année prochaine n'aura pas de conséquence sur nous les payeurs de taxes.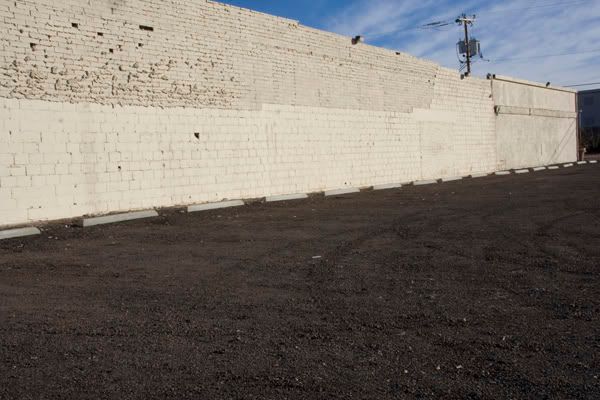 Arizona Av. & Washington St - 2009 - Before -