At home, 2009


Beginning of July I wanted to give it a try and plant a few
sunflowers
even if I knew it was late for that. Ok I think I planted almost a hundred different seeds. The result was poor, the sunflowers fighted as much as I did. They received water, love, words as well as a few songs but only a few made it…
Now the garden is bare and I have to think to what will be planted next before it's too late.
En juillet j'ai voulu essayer de planter quelques
tournesols
bien que j'ai su qu'il était un peu tard pour la saison. Bon j'ai enterré une centaine de graines différentes les unes des autres. Pauvre résultat. Les tournesols luttèrent autant que moi. Ils reçurent de l'eau, de l'amour, des paroles et même des petites chansons mais seuls quelques-uns survécurent…
Maintenant le jardin est nu et je dois penser aux prochaines graines avant qu'il ne soit trop tard.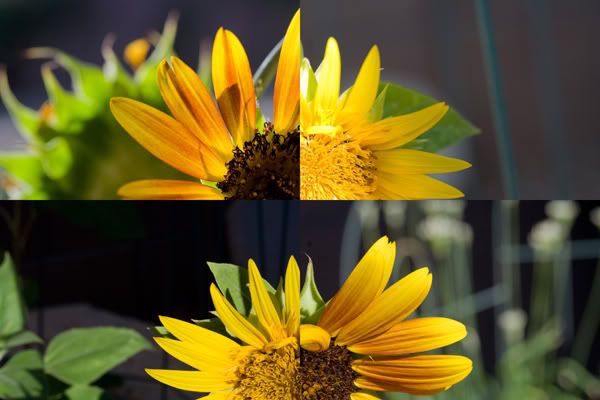 Only "citrus" and "Mammoth" sunflowers survived.