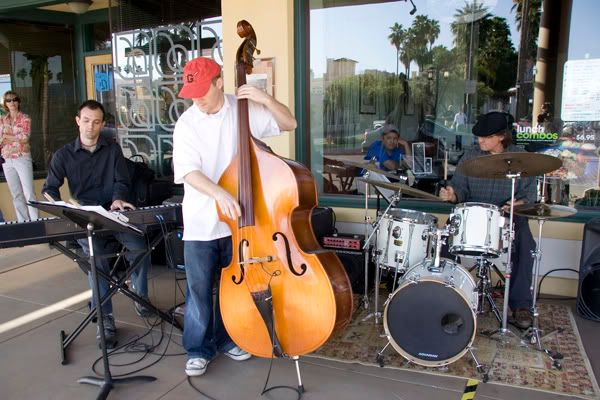 Chris Style Trio, Downtown Chandler, March 2010



It was two good days for the economy of downtown Chandler merchants this last weekend!
A celebration of Jazz in the streets in such a good ambiance.

Deux bonnes journées pour les commerçants de Chandler centre ville le week-end dernier.
Une célébration annuelle de jazz dans les rues dans une bonne ambiance.
Main Stage, A.J. Chandler Park
"Sun City Stompers" performing in the
San Marcos
Courtyard.