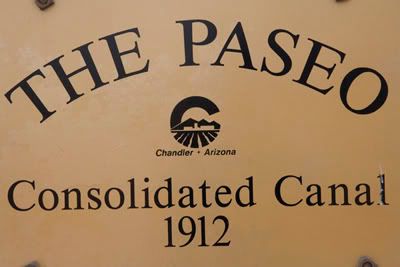 Chandler, 2010
Paseo Trail is a multiuse 6 mile trail in East Chandler. The western side has a dirt surface and the eastern side a concrete surface. It is mostly used by joggers, bicyclists and horses.
Paseo Trail est une piste multi-activités de 10 kilomètres. La surface de la piste sur le côté ouest est en terre et sur le côté est en ciment. Elle est principalement utilisée par les joggers, les cyclistes et les chevaux.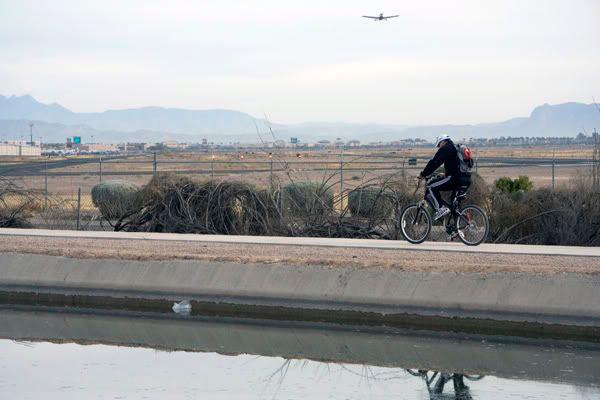 Chandler Municipal Airport on the east side.