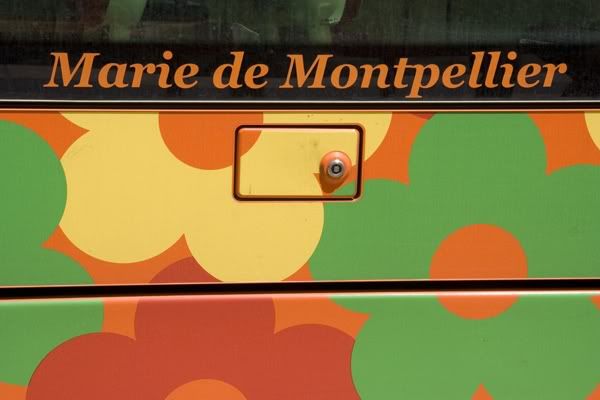 Montpellier 2010, tramway line number 2
I will post later on this wonderful time spent together...
P.S. The picture is as is, I haven't retouched anything. Maries is apparently a VIP in Montpellier.
Une belle rencontre a evoquer d'un soir a Montpellier...
P.S. La photo est telle que je l'ai prise il y a quelques jours. Marie semble etre une VIP a Montpellier.
* Marie de Montpellier = mère de Jacques d'Aragon.
As I won't be able to visit your blogs as often as I would like during the next few weeks, I will take this opportunity to dedicate a picture a day to each one of the bloggers I visit the most.
Profitant du fait que je ne pourrai pas visiter vos blogs souvent durant les prochaines semaines, je vais en profiter pour dédier une photo par jour aux blogueurs que je visite le plus souvent.