The Grand Canyon is at an hour and thirty minutes drive from
Flagstaff
. It has not changed since last time we went which was years ago but the Magic is still there.
Two little guys greet us upon arrival
Le Grand Canyon est à une heure trente de voiture de Flagstaff. Celui-ci n'a pas changé depuis notre dernière visite il y a des années de cela mais la Magie de l'endroit continue d'agir.
A l'arrivée deux petits bonhommes nous saluent.


We are at Hopi Point on the South Rim and the sun is going down rapidly. Everyone is quiet.
Nous sommes à "Hopi Point" Versant Sud, le soleil ne va pas tarder à se coucher. Personne ne bouge.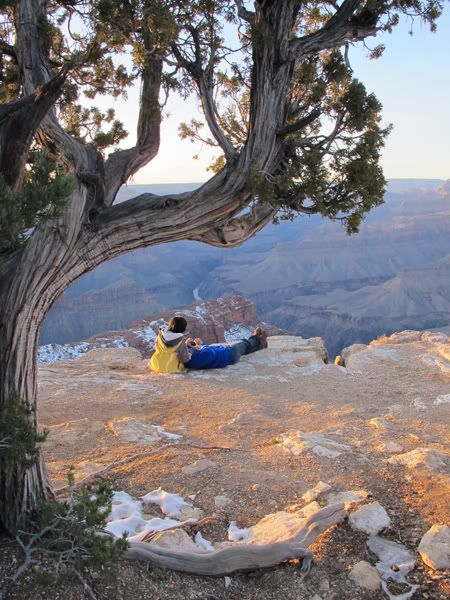 From where the picture was taken to the farthest point straight ahead on the North Rim that you can see, the distance is about 69 miles.
De l'endroit où la photo a été prise, en regardant droit devant vous, le point le plus éloigné que vous pouvez apercevoir du versant Nord est à environ 97 kilomètres.