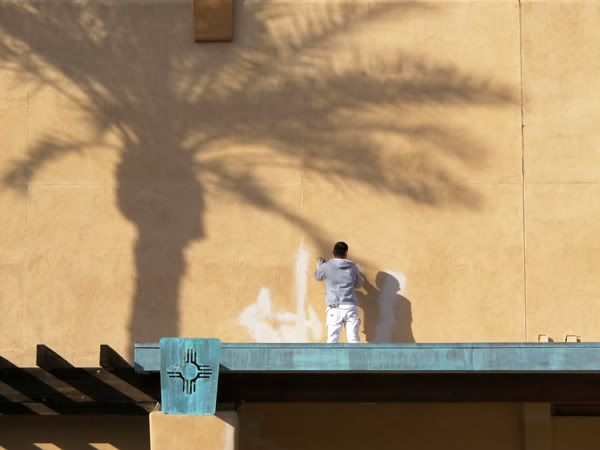 For a split of a second I thought that this man was taking care of the palm tree…
Notice the decorative art piece on the covered sidewalk.
L'espace d'un instant j'ai pensé que quelqu'un s'occupait du palmier…
Remarquez la touche décorative le long du passage couvert.
* This man is repairing the cracks in the wall.
Cet ouvrier est en train de réparer les fissures du mur.