Paris, 2009
... following Intermezzo...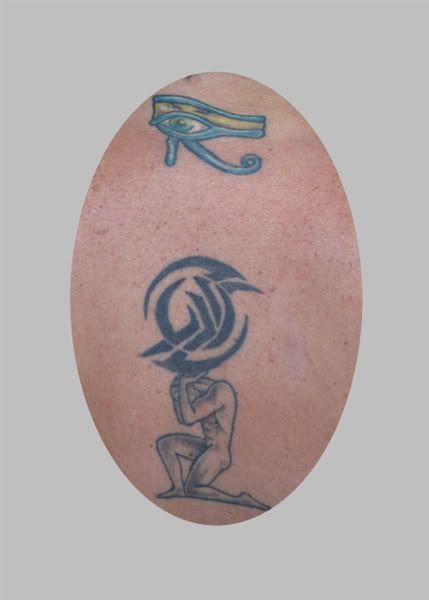 1) The right eye of the Egyptian Falcon God Horus is believed to have healing and protective power.
2) The four elements of nature placed upon our shoulders??
1) L'oeil droit du dieu faucon Egyptien Horus auquel on attribue le pouvoir de protection et de guérison.
2) ?? Sous le poids des quatre elements de la nature ??
P.S. Thanks for all your comments and Bravo to Daniel!