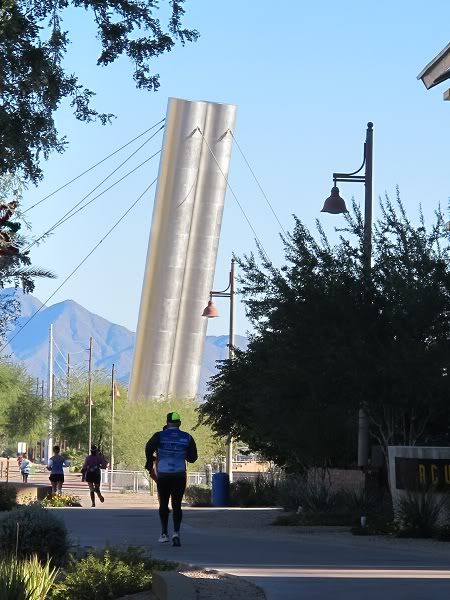 The architect Paolo Soleri designed this 130 foot suspension bridge, inaugurated in 2010, along the Arizona Canal system downtown Scottsdale.
C'est l' architecte Paolo Soleri qui a conçu ce pont suspendu de 40 mètres, inauguré en 2010, au centre de Scottsdale le long de l'ancien système d'irrigation.
Two stainless steel 64-foot pylons.
Deux pylônes de 18 mètres de hauteur en acier.