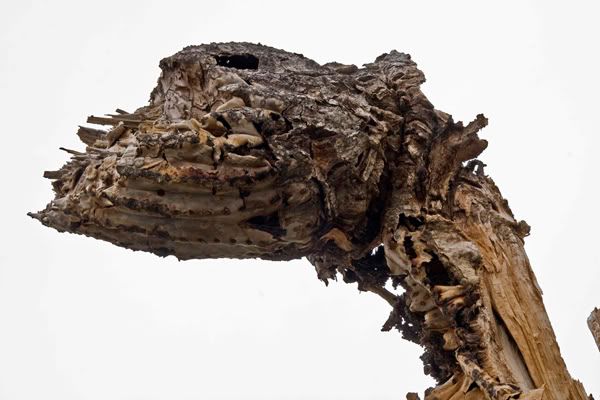 Pinal County, San Tan Mountains
The saguaro grows and dies slowly. It can grow 50 feet high and live past 200 years. Indians use its sweet fruits and its wooden skeleton. After he lays to rest we can lean over and feel the roughness of its skin as well as the softness of its pale skeleton.
Le saguaro grandit et meurt lentement, il peut atteindre la hauteur de 15 mètres et aller au-delà de 200 ans. Les indiens utilisent leurs fruits et leur bois mort. Après s'être couché on peut se pencher sur lui et, sous les doigts, sentir la rugosité de sa peau en même temps que la douceur de son bois intérieur.