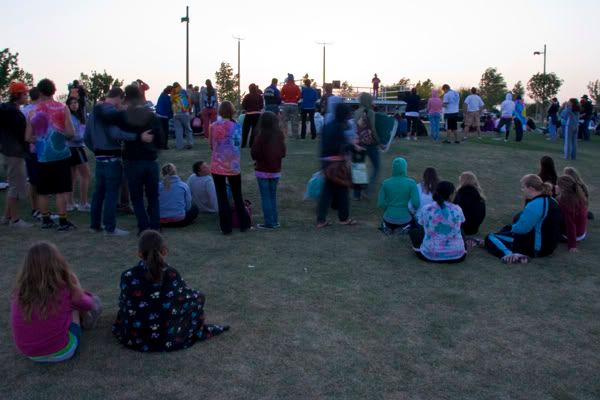 Chandler, Tumbleweed Park
A team activity – Survivorship - Remembrance and Money-raising -
Taking turns and walking from 6pm yesterday to 6am this morning.
Cancer sucks!

Une véritable activité d'équipe – Survie - Souvenance et Collecte de fonds.
Marcher à tour de rôle de 18 heures hier soir à 6 heures ce matin.
Le cancer « it sucks » je ne trouve pas de traduction adéquate… qui s'écrive.