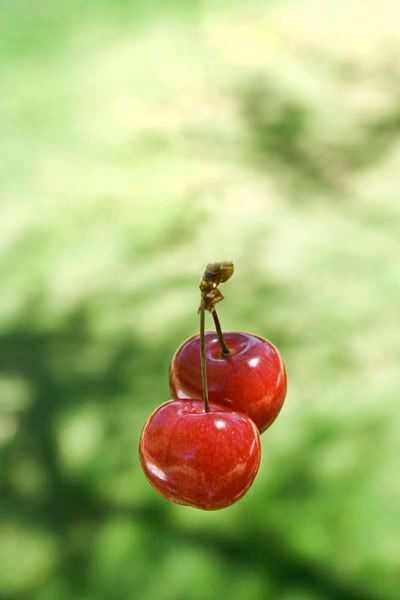 "… but it is very short the time of cherries…"
Here we can only go to the store if we wish for cherries.
Back in Chandler: blogs are full and so are the laundry baskets. The fridge is empty and the agenda full. The phone is ringing. It was 109F yesterday!

"… mais il est bien court le temps des cerises… "
Ici nous ne pouvons que passer au magasin si nous en voulons.
Retour à Chandler : les blogs sont pleins à craquer, les paniers de linge sale mêmement. Le frigidaire est vide et le carnet de rendez-vous plein. Le téléphone sonne. Il faisait 43C hier !