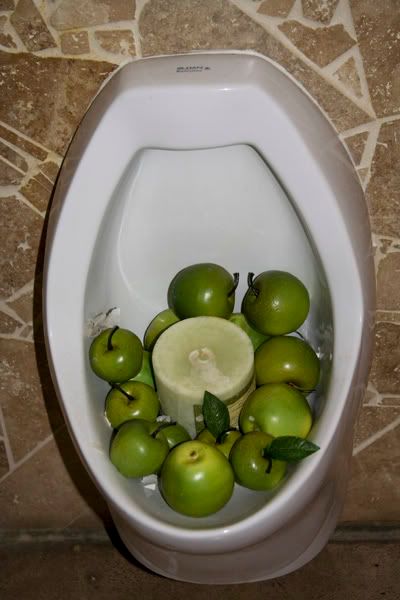 Even if Johnny Appleseed travelled a lot, grew a lot of trees and supplied a lot of apple seeds, apples don't grow around Phoenix or poorly. We need winters with colder nights.
That's why you can only find fake apples in Mandala's restroom.

Même si Johnny Appleseed a voyagé énormément, fait pousser des tas de pommiers et dispersé pleins de pépins de pommes, celles-ci ne poussent pas autour de Phoenix ou peu. Nous avons besoin d'hivers avec des nuits beaucoup plus froides.
C'est pourquoi on ne trouve que des fausses pommes dans les toilettes de Mandala.