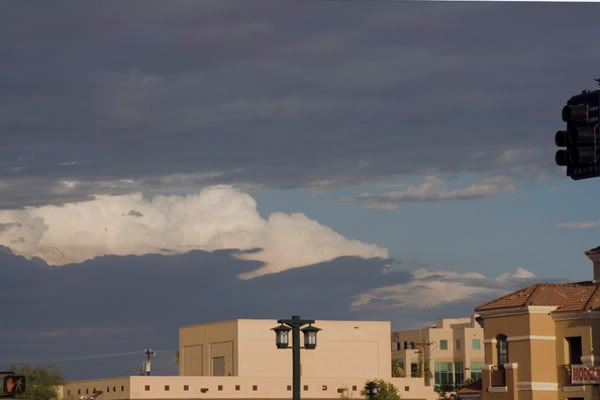 Chandler Boulevard

High temperatures for sure. Heavy winds, dust, moisture? Not too much this year. Officially the last day for the Monsoon Season is Sept. the 30th.
Have a nice week-end!

De hautes températures ça oui! Des vents violents, de la poussière et beaucoup d'humidité ? Pas tant que cela cette année.
La saison des moussons se termine officiellement le 30 septembre.
Bon week-end!