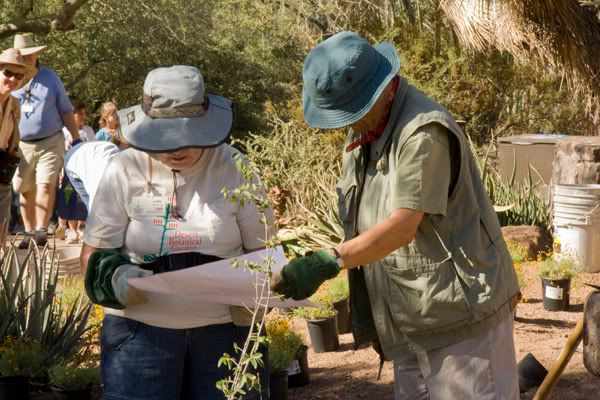 Phoenix, 2009


There was a horde of people mostly volunteers at the Botanical Garden the other day, helping creating new showcases. I made one more attempt to spend a quiet time strolling through the alleys but to no avail. I don't think that, in the last two years, any part of this garden has remained untouched : new signs, new temples and courtyards, new rows of cacti and every day schoolers lining up around the corner.
A new botanical science museum is born. Even Mrs frog I spoke to agreed with me but… someone is smiling at the camera and I presume business is business.

Une foule de gens hier au jardin botanique, des volontaires pour la plupart, aidant à l'élaboration de nouvelles vitrines. J'ai fait une tentative de plus de passer un petit moment au calme en me promenant dans les allées mais rien n'y fit. Je ne pense pas que dans les deux dernières années un seul coin de ce jardin ne soit resté intact. De nouvelles enseignes, de nouveaux temples et cours, de nouvelles rangées de cactus et à chaque tournant des alignements d'écoliers.
Un nouveau musée de science botanique est né. Même Madame grenouille était d'accord avec moi mais bon quelqu'un a souri à l'appareil photo et je présume que les affaires sont les affaires.