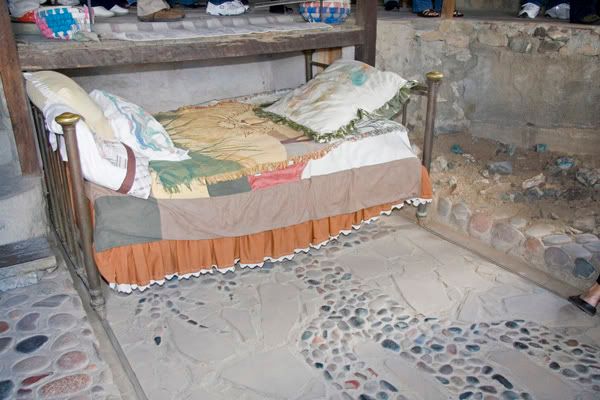 Phoenix, 2010


A bed on tracks which allows to get fresh air from the window on demand by a simple push operation.

Un lit sur rail qui permet de se mettre au frais près de la fenêtre, sur simple demande et manœuvre.
Inside this princess castle you'll find a lot of distractions: native American baskets, rugs, paintings, valuable porcelain and a lot, I mean a lot of craft items dating from all these past 60 years.

A l'intérieur de ce château pour princesse, vous trouverez de quoi vous distraire les yeux: de magnifiques paniers indiens, des tapis, peintures, porcelaines de valeur et un tas, un tas de bric à brac accumulé sur une période de soixante ans.