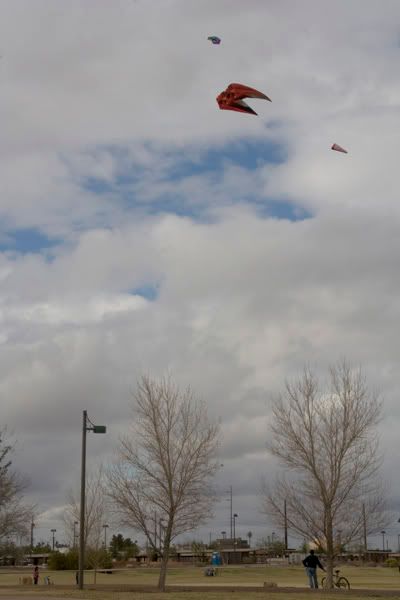 Chandler, Feb. 2010


Because of the rain the Pakistani Kite Festival did not take place. Still the few who defied the weather and showed up have been able to admire the dexterity of a couple of people flying their kites.

Le festival de cerfs-volants pakistanais n'a pas pu avoir lieu à cause de la pluie. Pourtant ceux qui se sont déplacés ont pu admirer la dexterité avec laquelle quelques personnes maniaient leur cerf-volant.
Michael performing tricks with his stunt kite.
Michael pilotant son cerf-volant acrobatique de façon impressionnante.