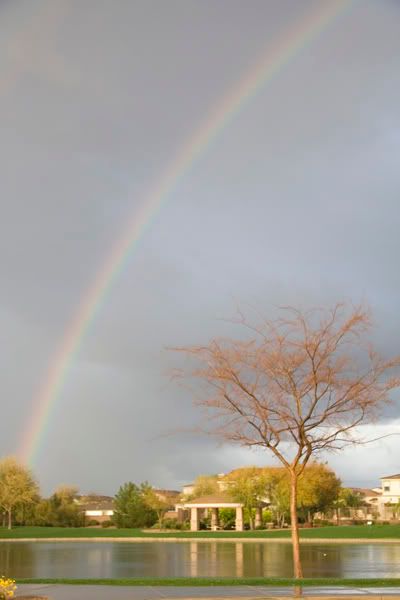 Chandler, 2010


Yesterday a few showers, then towards the evening a ray of sunshine, just long enough to hop on my bicycle and bring back home a piece of rainbow in the camera.
This morning on my way home close shot on electric wires. For once they will take the credit for themselves.


Hier quelques averses puis une belle éclaircie vers le soir. Juste le temps de sauter sur ma bicyclette, et d'aller enfermer un bout d'arc-en-ciel dans la boîte.
Ce matin par la fenêtre de la voiture : plein cadre sur les fils électriques. Pour une fois ceux-ci ne partageront la vedette avec personne.