Chandler, San Tan Mountains, Feb. 2010


Claude
was asking about the weather…
Nothing much to worry about. The Lake Roosevelt which provides water for the Phoenix area is full ahead of time even before the snow melt. SRP (Salt River Project) which is controlling the flow is moving the water downstream. So we should expect some dry rivers in Mesa and Tempe to be filled with water in a few days.
Here in Chandler we have had a few days of rain in a row which is really rare for the season. I love it.
Claude
se posait des questions sur le temps…
Nous n'avons pas à nous inquiéter. Le lac Roosevelt qui fournit l'eau pour la région de Phoenix est déjà à pleine capacité, même avant la fonte des neiges. SRP (Salt River Project) qui contrôle les débits fait évacuer de l'eau en aval. Nous devrions nous attendre à voir les rivières asséchées de Mesa et de Tempe se remplir dans les prochains jours.
Ici à Chandler, point de rivière. Nous avons eu quelques jours de pluie ce qui est rare pour la saison. Et personnellement j'adore.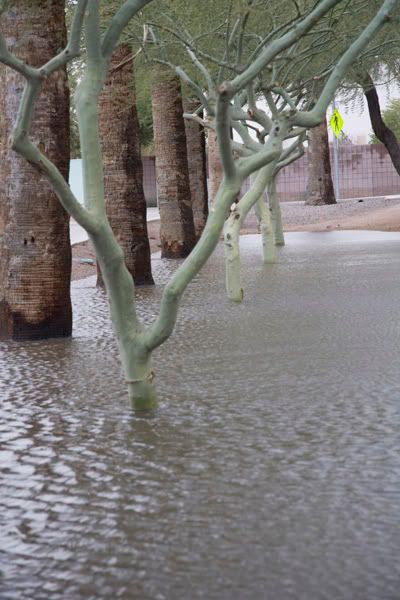 Palm trees and Palos.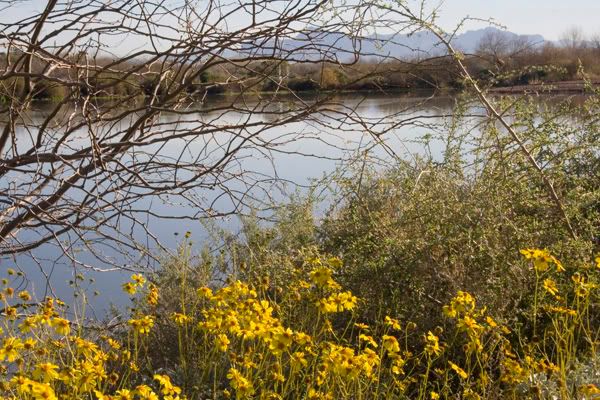 Flowers are already sprouting everywhere.
Les fleurs pointent leur nez.