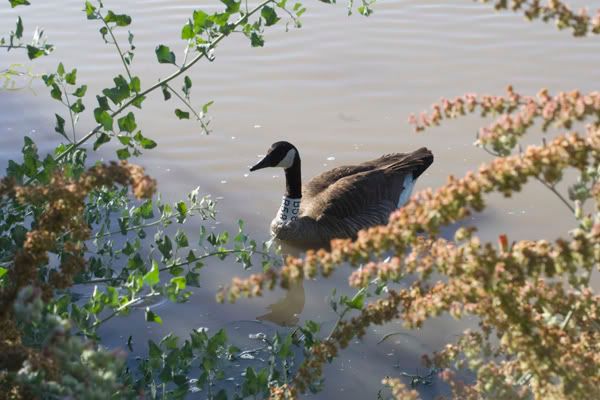 Gilbert, April 2010
Aleutian geese (nesting in the Aleutians Islands of Alaska) were put on the endangered species list in 1967. The current population is now above 115 000… They use to migrate and spend their winters in California.
I sent the tag number and some information a few minutes ago to whom it may concern…
Les oies aléoutiennes (nidifiant sur les îles aléoutiennes d'Alaska) furent mises sur la liste d'animaux en danger d'extinction en 1967. Leur population courante est de plus de 115 000…
Elles passent en général leur hiver en Californie.
Je viens d'envoyer quelques informations sur ma découverte il y a quelques minutes à qui de droit.
P.S. Suite aux commentaires, j'ai en effet oublié de mentionner que deux des oies portaient une bague autour du cou avec un matricule qui m'a permis de retrouver leur origine.