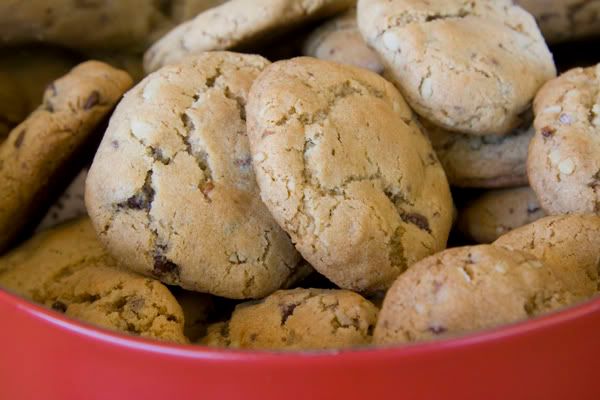 At home, 2010
I got caught yesterday when I was told that it was "National Chocolate Chip day!" I baked before I went verifying…
Anyway these are a win win at home. What are the most popular cookies in your household?
Je me suis bien faite piégée hier quand on m'a annoncé que c'était la journée nationale des Chocolate Chip Cookies. J'en ai fait une bonne fournée avant d'aller vérifier…
A la maison, ils ne durent jamais bien longtemps. Des petits gâteaux préférés chez vous?
"Save the earth. It's the only planet with chocolate." Author unknown.
"Sauvez la terre, c'est la seule planète avec du chocolat." Auteur inconnu.