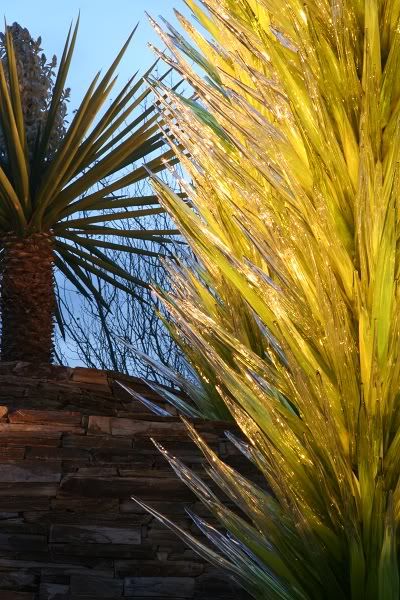 Phoenix Botanical Garden, March 2011
An outburst of yellows at the Botanical Garden: first the Chihuly at the entrance...
Une explosion de jaunes au jardin botanique: d'abord l'oeuvre de Chihuly à l'entrée...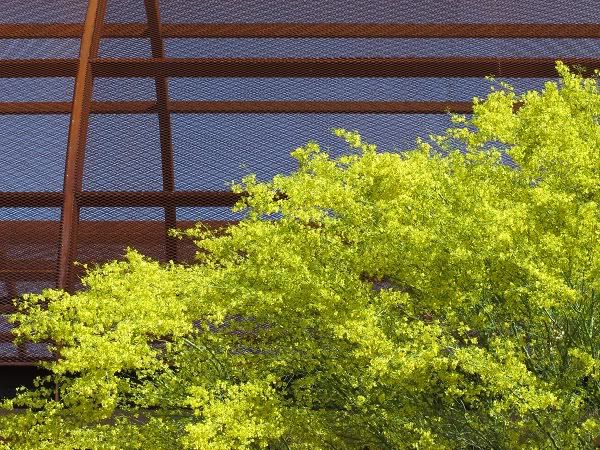 then the palo verde, this one against one of the two the Harrington galleries protecting cacti and succulents.
ce palo verde le long d'une des deux galleries Harrington qui protègent les cactus et les plantes grasses.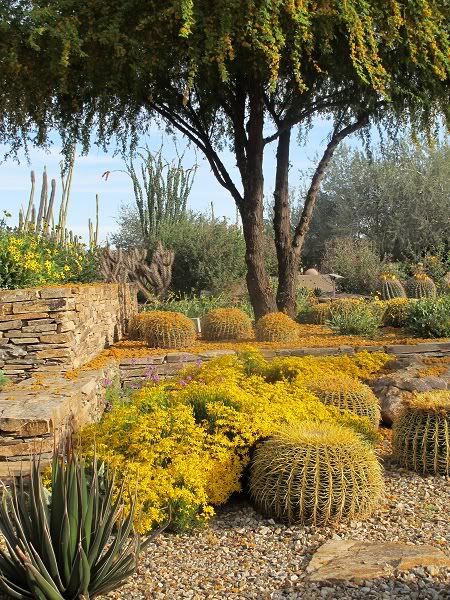 Finally this blanket of goldfields, I am not sure though of the name... next to the
barrel cacti
. Above a palo verde and on the left brittle bushes.
Enfin un beau parterre de ? goldfields, je ne suis pas sure du nom en anglais... adossées aux "
coussins de belle-mère
." Au dessus, un palo verde et sur la gauche des encelias farinosa.