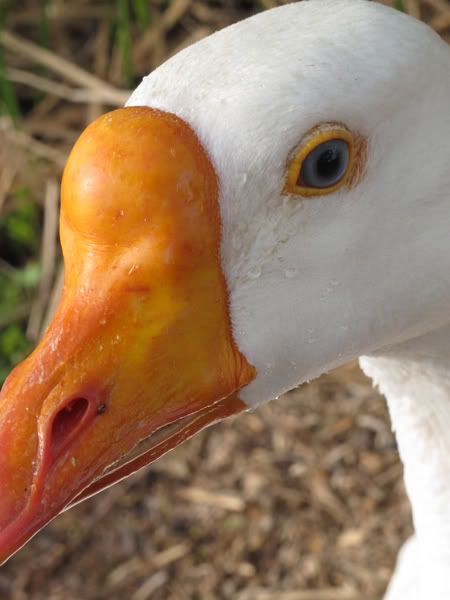 Chinese geese, Riparian Preserve in Gilbert, May 2011
It's hard to avoid them, you don't pay attention and suddenly they are right next to you so why not not take advantage by clicking once or twice?
Once
Cergie
specified that these geese were Anser Cygnoides.
C'est dur de les éviter, vous ne faites pas attention et soudain elles sont à vos pieds, alors on en profite et on clique une ou deux fois.
Dans le passé,

Cergie

précisa que ces oies étaient des Anser Cygnoides.