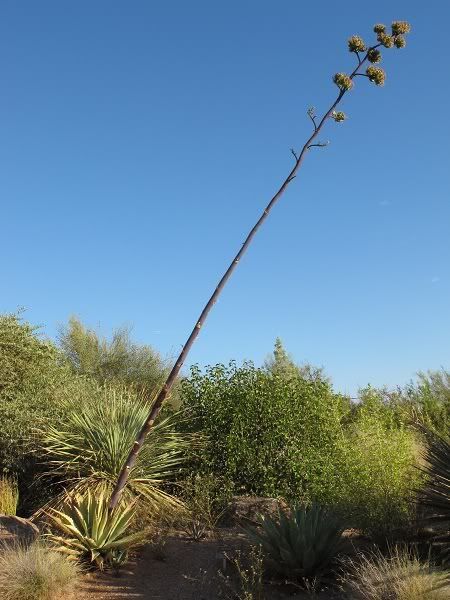 Botanical Garden, Phoenix, July 2011
Yes this specimen of Parry's Agave can hold in a single frame! It saps all it's resources at once, blooms only once in it's lifetime and dies.
Enfin un spécimen d'Agave de Parry qui peut tenir dans un seul cadre! Cet agave se sert de toute son énergie pour fleurir une fois dans sa vie puis mourir.


**The Tequila comes from the bulb underground.

**La tequila est faite à partir de la bulbe de la plante.
At the Heard Museum sooner this month/Vu au Heard Museum un peu plus tôt dans le mois.