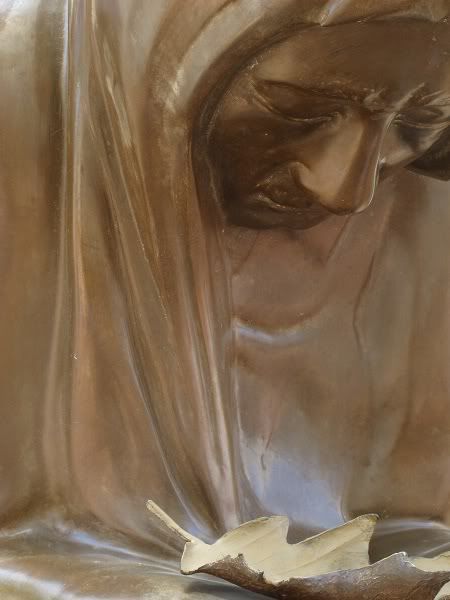 A little more on Retha Walden Gambaro: I just wanted to add two full views from the self portrait "Acceptance."
Juste deux vues supplémentaires sur la sculpture, autoportrait « Acceptance »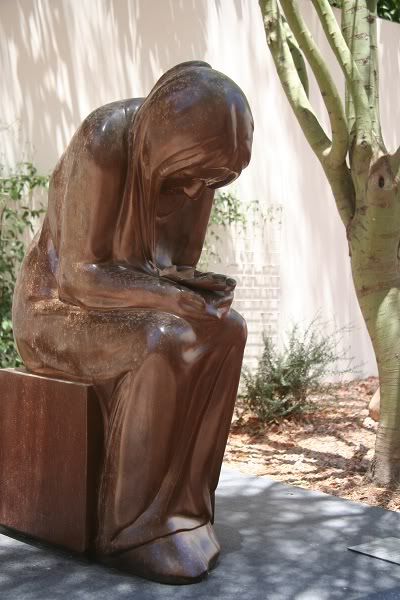 Marguerite

's comment from the other day: we should be able to move around a statue, to caress it with the eyes, if not with your hands, to feel the volumes, the size, the either warm or cold material and the texture.
Marguerite

notait dans son commentaire : « Une statue il faudrait pouvoir tourner autour, la caresser du regard si ce n'est de la main pour en sentir les volumes, la taille, la matière chaude ou froide, et la texture. »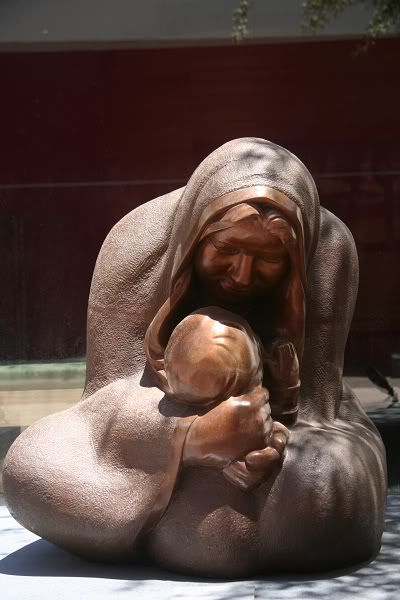 First Prayer c 1996
And to complete and remain in the same state of mind this one:
Puis pour compléter dans le même état d'esprit :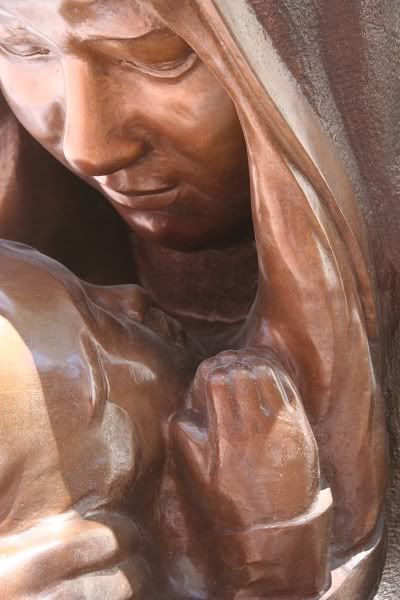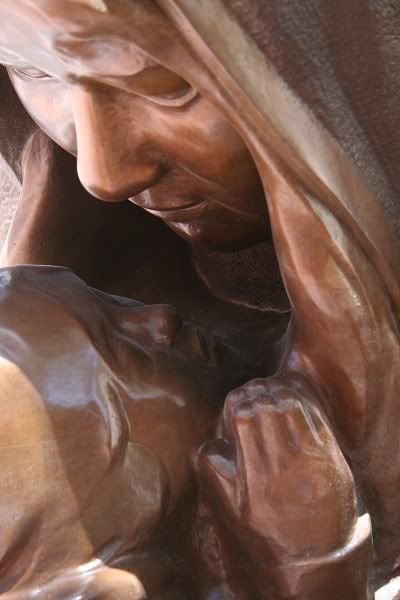 « Embrance in those loving arms »
Enlacés dans ces bras bien aimés
A perfect example of two different perceptions of the same statue. Here the very harsh sun is not cooperating, even with the polarizer.
Ici un parfait exemple de deux visions l
é
g
é
rement différentes à propos d'une même sculpture. Ici le soleil très rude ne m'aidant pas même avec le filtre polarisant.