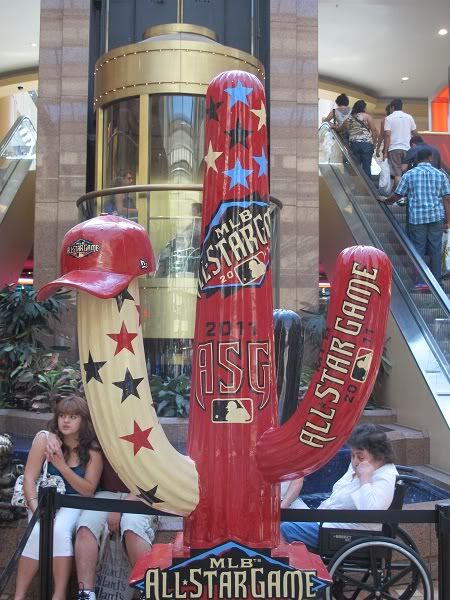 Fashion Square Mall,Scottsdale, July 2011
Don't ask me any question about MLB, ok?
10 statues of 7 foot tall statues (700 pounds each) were set up for the week in Phoenix, here is one of them.
Ne me posez surtout pas de questions sur le MLB (Major Baseball League/Ligue Majeure de Baseball) ok ?
10 statues d'à peu près deux mètres de hauteur ont envahi Phoenix et voici l'une d'entre elles.
The National League won 5-1 over the American League