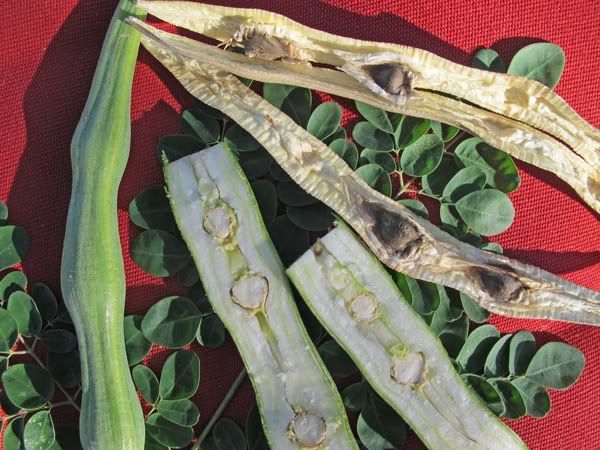 Following Intermezzo and by curiosity I found the name of the tree around which the hummingbirds were playing: it's a Moringa oleifera, a native to India. Leaves and seeds being highly nutritional it's a useful

resource

for developing countries.
Suite à Intermezzo et par curiosité j'ai cherché le nom de l'arbre autour duquel les colibris s'amusaient: c'est un Moringa oleifera, originaire de l'Inde. Les feuilles et les graines sont très nutritionnelles, c'est donc une excellente

ressource

pour les pays en voie de développement.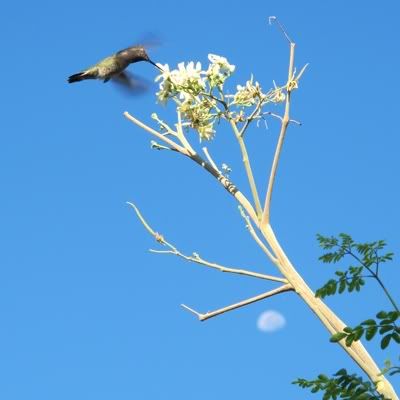 The next day / Le jour suivant