The wasp rolls up patches of mud and rolls up balls with her jaws and front legs that she will spread one after the other to build her nest.
Elle forme des boules de terre, qu'elle façonne à l'aide de ses mandibules et de ses pattes de devant, qu'elle étalera l'une après l'autre pour former un nid.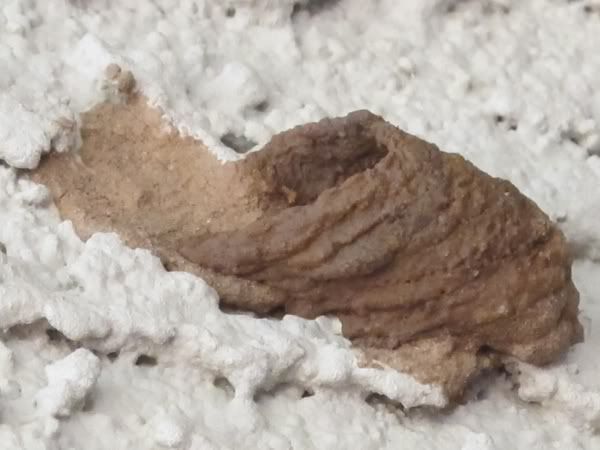 Spiders are then captured and brought into the nest to feed the future offspring.
The mud dauber live alone and rarely sting.
Les araignées sont ensuite capturées et enfermées dans le nid pour la future progéniture.
La guêpe maçonne vit seule et ne pique que rarement.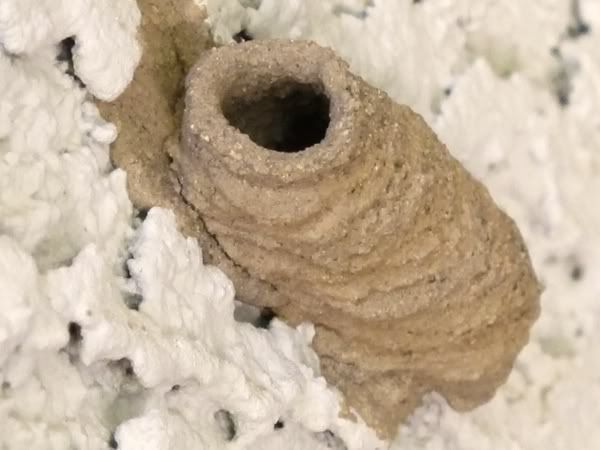 The next day the nest is dry.
Le lendemain le nid est sec.