Basket plaque, 1915-1950 from the village of Orayvi
Baskets and plaques are made of different grasses, yucca leaves, willow, bear grass, devil claws… and natural dyes and used for food or ceremonies.
Les corbeilles et "plaques" (corbeilles plates) sont faites de différentes herbes, feuilles de yucca, de saules, d'herbe d'ours, de griffe du diable… et de teintures naturelles. Elles sont utilisées pour la nourriture ou pour les cérémonies.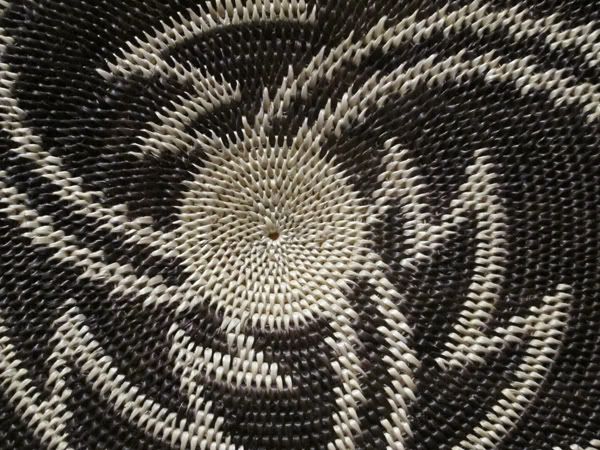 Basket, "Old #9 Train, 1998 (not 100% sure though...)