Chandler, Las Tiendas shopping center, Nov. 2011 - Date Palm -
You haven't seen me ? Look carefully: I am up there on the left…
Vous ne m'avez pas vu ? Regardez bien : je suis là-haut à gauche…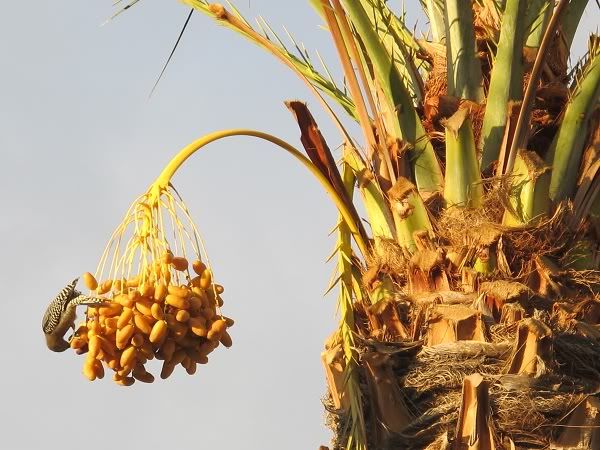 Yes it's me Mr Gila Woodpecker better known as Woody Woodpecker.
Oui, c'est moi Monsieur Pic de la Gila. Autrement dit « Knock Knock » plus connu sous le nom Woody Woodpecker.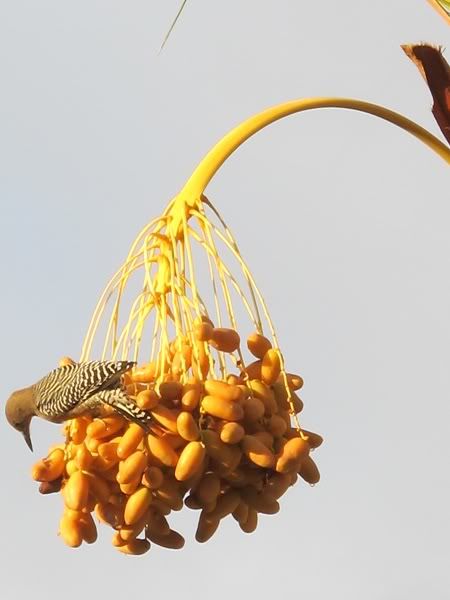 Le dîner m'appelle!
P.S.
Looking for the typical red patch from the ground there was none: I discovered that females don't have it!
Cherchant comme vous la tache rouge caractéristique et ne pouvant en trouvant aucune, j'ai découvert que les femelles n'en avaient pas...