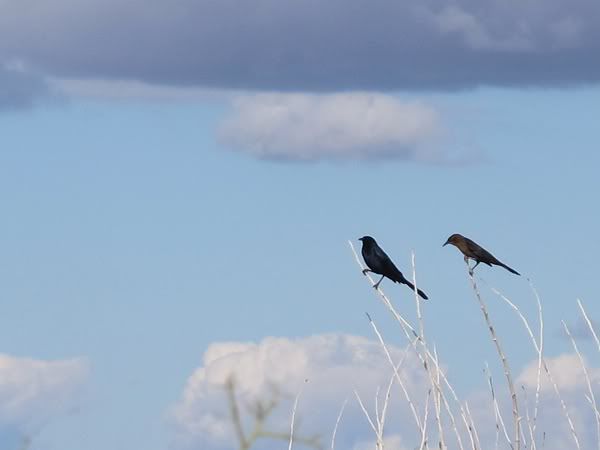 Oasis Park, Chandler, Noc. 2011
Mr and Mrs Great tailed grackle looking at the big wide world.
Monsieur et madame Quiscale
à
grande queue (je les associerais volontiers à des merles) parcourant l'horizon du regard.
Fast food is apparently not only for humans.
La restauration rapide ne s'applique apparemment pas qu'aux humains.