A yearly event: the Spanish Market at the Heard Museum where artists from different Hispanic traditions come and exhibit their art.
Coming from Peru, Wilber Huaman Ciprian, carving wooden spoons, was one of them.
Chaque année le Heard Museum organise un marché où les artistes de tradition hispanique viennent et exposent leurs œuvres.
Du Pérou, Wilber Huaman Ciprian, sculpteur sur bois était l'un d'entre eux.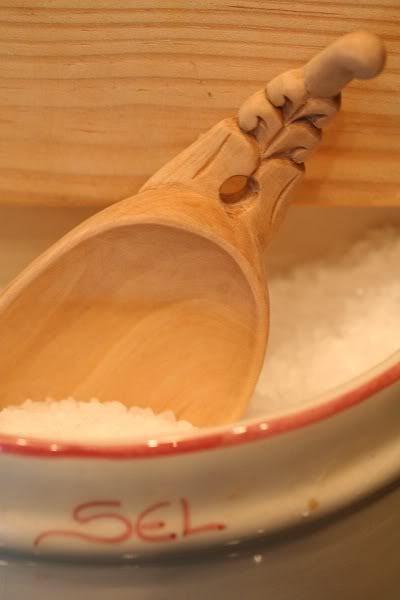 Perfect for our salt box.
Parfaite pour notre boîte à sel.