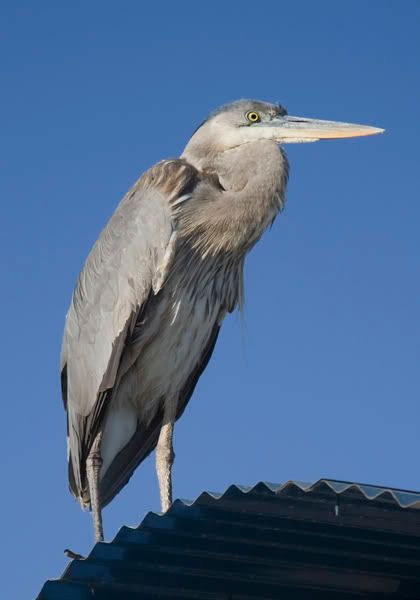 Our drumsticks friend is a blue heron of course! Its breeding time is now and I wish I could walk on high high stilts to spy on their nests… but don't touch otherwise they would leave their little ones on the spot.
Stretch your arms as wide as you can if you want to know more about their wingspan.

Notre ami à pilons est donc un héron ! C'est maintenant la période de reproduction et j'aimerais tellement avoir des échasses pour surveiller leurs nids, mais surtout pas touche sinon ils abandonneraient leur petits aussitôt.
Si vous voulez vous rendre compte de leur envergure, étendez les bras autant que vous pouvez. Là, vous y êtes.