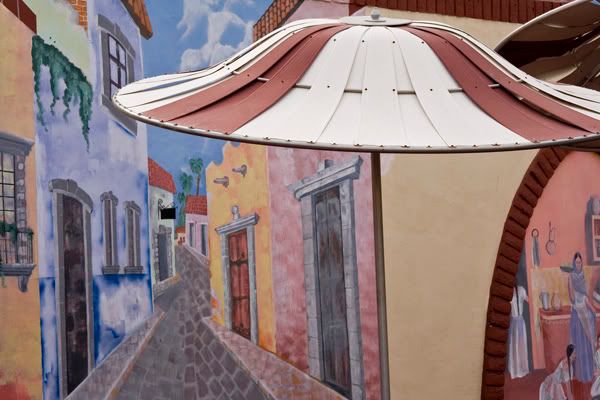 Tacos, strips or cheesy tortillas at Elmer's across the street from the High School at a very affordable price.
Examine the color and the shape of their umbrellas.

Les lycéens n'ont qu'à traverser la rue pour se rendre à Elmer's et manger des tacos, des strips ou des tortillas au fromage, le tout pour un prix défiant toute concurrence.
Observez la forme et la couleur de leurs parasols.