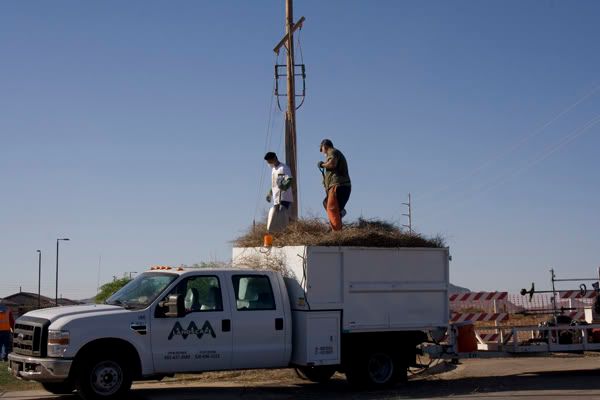 Sometimes when the wind blows the
t
umbleweeds
like gathering at one place.I came too late that day to take a picture of the meeting but here you can see how they are piled up on a truck. You could very easily be allergic to tumbleweeds, that's why these men are wearing masks.
Parfois lorsque le vent souffle et les

chardons

russes aiment se rassembler à un même endroit. Je suis arrivée trop tard pour prendre une photo de la réunion mais vous voyez ici comment ils sont entassés à l'arrière du camion. On peut devenir très facilement allergique aux chardons c'est pourquoi ces « messieurs » portent des masques.