More interested by the effects of light in the corridor of the Museum…
Plus intéressées par les jeux de lumières dans le corridor du musée…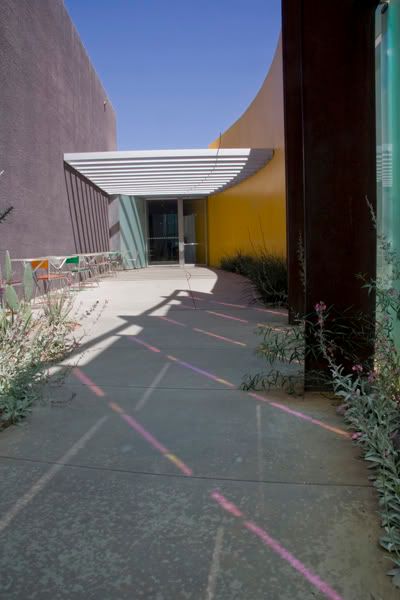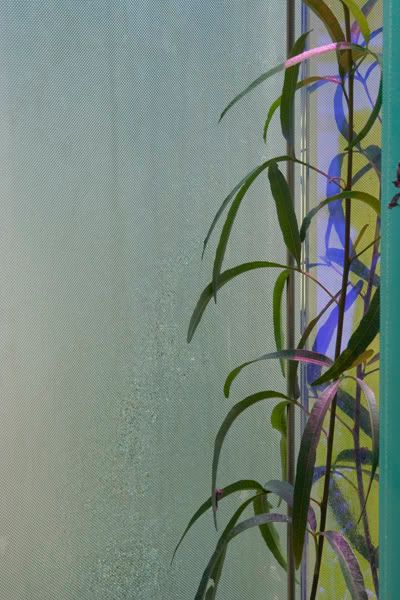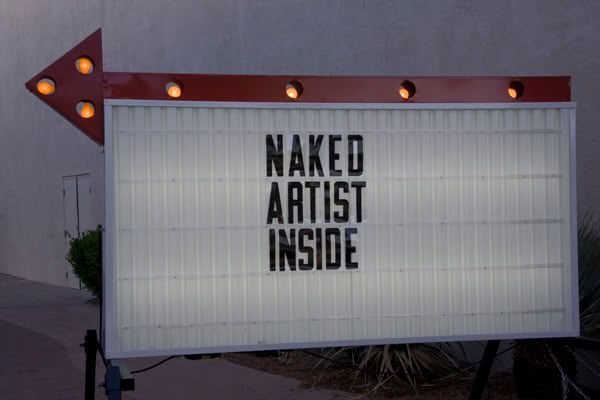 than by the exhibit itself: tenth anniversary of the Museum: ten artists have been invited to be part of the project: humor was the platform.
This piece by Alejandro Diaz stands outside the Museum and probably draws people inside! It is of course a joke; this "naked" artist is nowhere to be found.
No picture allowed inside.
Actually I must admit that Perjovschi's drawings, words and sentences on a huge white wall made a lot of sense.

que par l'exposition qui marque le dixième anniversaire du musée. Dix artistes ont été invités à participer à ce projet avec comme plate-forme l'humour.
La création ci-dessus, signée Alejandro Diaz, se trouve à l'extérieur du musée et permet, très certainement, d'attirer les gens à l'intérieur. Bien sur c'est une plaisanterie, cet artiste « nu » est introuvable.
En fait il faut avouer les dessins, mots et phrases dispersés sur un immense mur blanc par Perjovschi tapaient juste.
Interdiction de prendre des photos à l'intérieur.