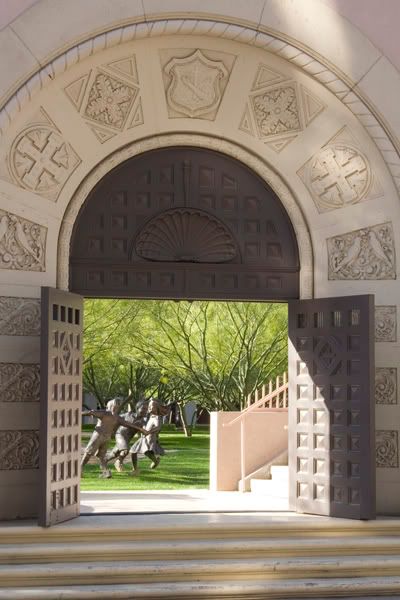 Downtown Phoenix, Piper Plaza, 2010


Everywhere where spring started, children as well as adults are ready to enter the dance.

Un peu partout, où le printemps a commencé, les enfants tout comme certains adultes sont prêts à entrer dans la ronde.
This "Circle of peace" by Gary Price is next to St Mary's Basilica, which is the oldest Catholic Church in Phoenix dedicated in 1915 for those who like the numbers…

Cette "ronde de paix" par le sculpteur Gary Price se trouve près de la basilique St Mary, la plus vieille église catholique de Phoenix, inaugurée en 1915 pour ceux qui aiment les chiffres.