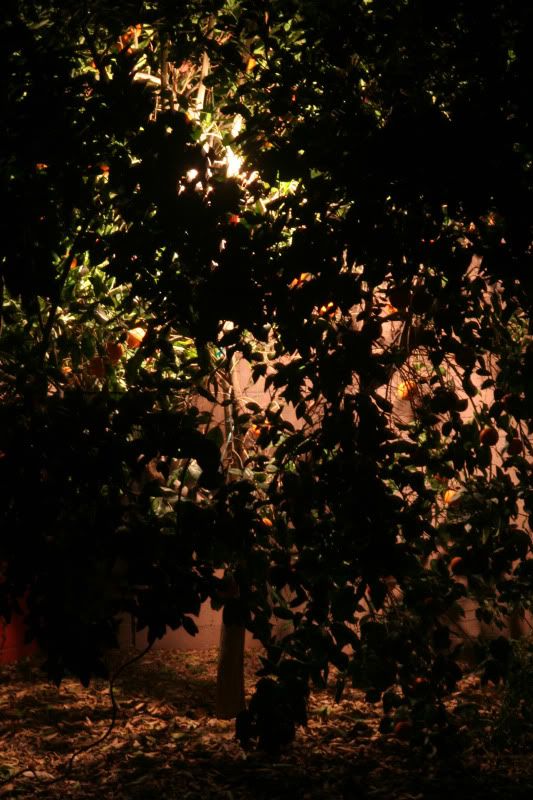 Home, Orange tree, Jan. 2011
25°F right now at 8am!
It freezes for the second night in a row. The last time the Valley had two consecutive days with lows in the 20s was Jan. 14-15, 2007. I do remember, we lost three ficus trees…
Though we can't protect any single plant, this time we planned and protected delicate plants and put lights in our fruit trees.
- 4°C dehors à 8 heures du matin! Les dernières gelées remontent aux 14 et 15 janvier 2007. je m'en souviens, nous avons perdu trois ficus…
Cette fois-ci nous avons pris nos précautions : draps sur les plantes fragiles et éclairage dans nos arbres fruitiers. Nous n'avons pas pu pour autant protéger chaque plante.