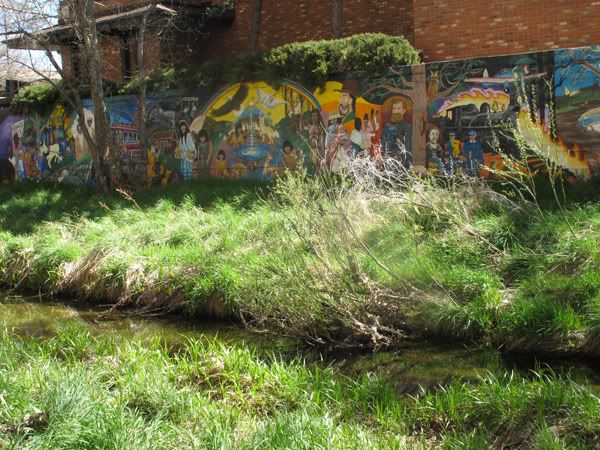 Granite Creek, Prescott, April 2011
A nice trail in the city, this part opened in 2009.
Un bien joli sentier au milieu de la ville Cette partie a été ouverte en 2009.
This mural (dating from 2001) of about 75 feet long was painted by over 100 volunteers and depicts the living history of Prescott.
Cette fresque (datant de 2001) d'une vingtaine de mètres de longueur, a été peinte par plus de 100 volontaires et raconte l'histoire vivante de Prescott.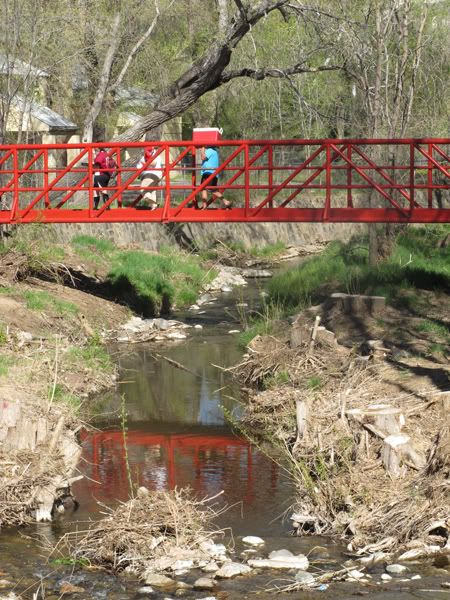 Further down families are leaving the soccer fields next to the Mile Hi Middle School.
Un peu plus loin en aval, les famille quittent les terrains de football, près du collège de Mile Hi.