3 & 4 Apache, c.1915 5 Western Apache c. 1900 6 Western Apache c.1910
Pouches were carried by men and women and some were made for sale.
Ces pochettes étaient portées par les hommes aussi bien que par les femmes et étaient parfois destinées à la vente.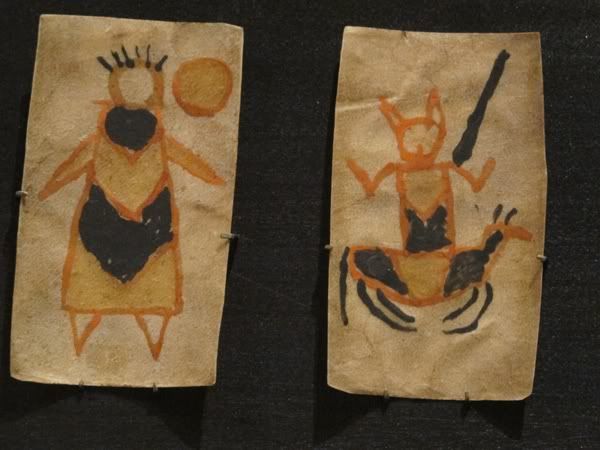 The Apache made their cards based on Spanish cards they obtained in the 1600s.
Four suits: clubs, cups, coins and swords.
Les Apaches faisaient leurs propres cartes basées sur des cartes espagnoles obtenues dans les années 1600.
Quatre couleurs: trèfles, coupes, deniers et épées.